In today's rapidly evolving job market, traditional methods of job hunting have become less effective, especially for mid-career professionals and those with decades of experience under their belts. The key to a successful career development plan in this competitive landscape is to become a career magnet, drawing opportunities to you rather than tirelessly chasing after them.
In this article, you'll learn how to use the M.A.G.N.E.T. Framework, a strategic approach to smartly positioning you in the career and jobs marketplace. It will help you stand out from your competition, focus on what you can deliver (not simply what you can do), and transform you into an irresistible candidate.
The M.A.G.N.E.T. Framework: Your Path to Effective Career Engagement
The M.A.G.N.E.T. Framework is designed to turn the tables on a conventional career development plan and job hunt. Stop focusing externally, trying to fit yourself into the requirements of a job description. Stop second-guessing what a recruiter or hiring manager is trying to find for their open position.
The M.A.G.N.E.T. acronym represents six essential qualities that you as a career builder and job seeker need to cultivate for your career development plan. Embodying these qualities will increase your "know, like, and trust" factor, raising the level of your perceived expertise, authority, and trustworthiness.
1. Masterful: Demonstrating Expertise and Solutions
As a mid-career professional, you are done "apprenticing." You are proficient and understand the intricacies of your field, while also possessing the right skills plus the discernment to use them effectively. You know the right tools and responses to handle a variety of situations. So you "get it."
You'll be expected to function at this higher level, so your ability to effectively own and showcase your ability is non-negotiable. This isn't about boasting; it's about implementing expertise backed up by years of experience, and training. It's also about acknowledging, learning, and profiting from your failures – a true sign of mastery.
Your mastery also includes the savvy and mindfulness you have acquired over time. This adds to your already well-established knowledge base and allows you to address and solve the complex problems that others cannot. This applies strategically both within your specific career development plan as well as in a broader industry context. You bring sound judgment, timing, coordination, and the ability to assess people and other resources to deliver effectively.
Exceeding expectations is your stock in trade..
2. Aligned: Connecting with Industry Trends and Values
Alignment is both an internal and an external quality you want to incorporate into your career development plan. Indeed, your ability to function at peak efficiency and effectiveness means that you function in integrity at all levels, personal and professional.
Externally, being aligned means that you are conscious at all times of the professional mission that you are leading or furthering. Everything adds up, from your management philosophy to your skills and the consistency of your best practices. You stay up to date with industry trends and the thought leaders who are developing responsive strategies and solutions. You communicate effectively to maintain harmony and cohesion within your team and your organization.
Internally, you strive to be a "servant leader," understanding that your success depends on your willingness and ability to support others in doing their best work. You know that you must lead by example, and "walk your talk" in order to inspire and motivate others.
3. Growth-Oriented: Embracing Curiosity and Learning
A growth-oriented mindset is a competitive necessity in a changing world and a vital part of your career development plan. With a growth orientation comes curiosity. And that curiosity is one of the factors that will attract you to others, and others to you. As writer Dorothy Parker said: "Curiosity is the cure for boredom. There is no cure for curiosity."
Spend a significant amount of your day engaged with what could be rather than what has been. Connect the dots between new ideas and old problems. Similarly, look at re-engineering or adapting old solutions to address new problems. Encourage wide-ranging conversations, speculation, and risk-taking on your team. And take the lead even if you feel uncomfortable.
The motto of the growth mindset is to ask for forgiveness rather than ask for permission.
4. No Drama: Navigating Challenges with Emotional Intelligence
Today's workplace demands emotional intelligence and conflict-resolution skills. Double down on your self-awareness journey and stay out of personality conflicts. Stop searching for blame and start taking responsibility. Emphasize your accountability for decisions and your eagerness for feedback. After all, it should be part of your growth mindset… Actively participate in team-building and professional development activities as part of your career development plan. Support colleagues in their growth journey and help them to feel appreciated, included, and purposeful.
Treat everyone, including yourself, with respect. Be firm and neutral about the value of personal boundaries, while also lovingly discouraging self-victimization or biased labeling of other people's behaviors. Look for blindspots, starting with your own, and challenge your own biases so that others will have the courage to challenge theirs.
5. Expressive: Amplifying Your Voice and Insight
Your willingness to stand up for what you stand for is an important differentiator in your career development plan. Show that you're invested in the success of your business sector. Research and participate in discussions about the important existential issues and trends affecting your industry. Express your ideas constructively and positively – no snarky criticism, trolling, or shaming. This could be online, in your blog, within your organization, or at external events or conferences.
Be a thought leader, building your reputation for a well-defined set of approaches, frameworks, or methodologies that express the future you want to help build for your business, and maybe even for the world.
6. Transparent: Upholding Integrity and Openness
Transparency is increasingly a cornerstone of trust. Gone are the days when managers were able to hide behind their titles (or in their offices). Make your integrity the foundation of all your authority. Share and discuss the core values that inspire and motivate you.
Cultivate a reputation as an approachable, people-oriented leader who leads from the heart as well as the head. Your vulnerability and willingness to listen, engage, and change enhances your personal brand and solidifies your trustworthiness.
Applying the M.A.G.N.E.T. Framework to Your Career Development Plan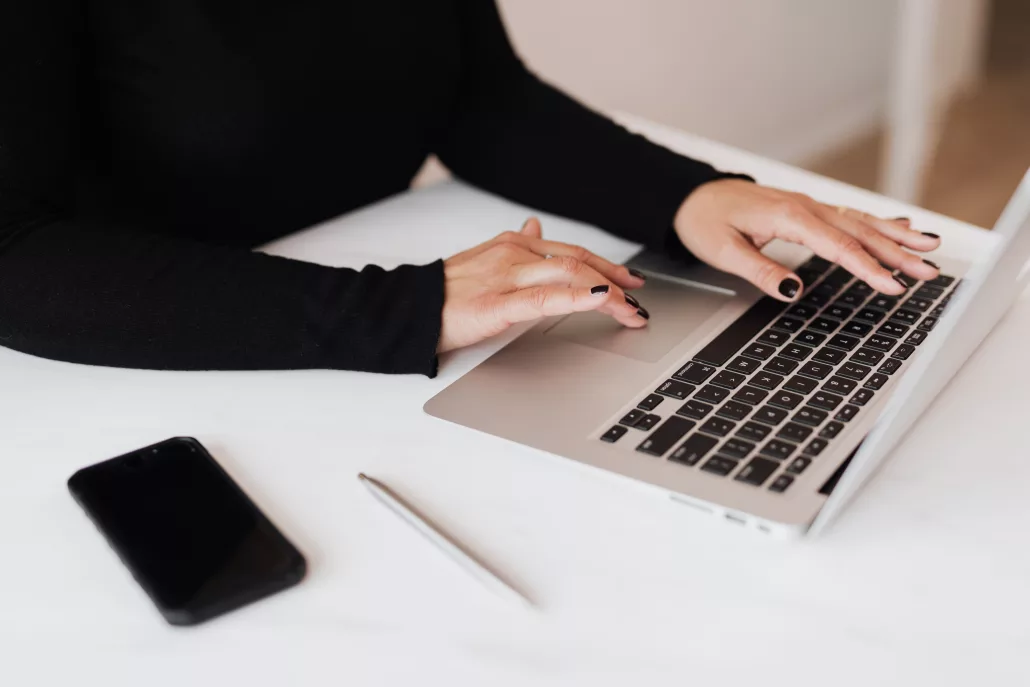 1. In Your Resume:
Your resume is the outline of your professional value. In your Purpose Statement, incorporate the highlights of hour M.A.G.N.E.T. qualities. In your bullet points for each position, share your top qualities, including how you have delivered successes based on your Transparency and Alignment.
2. On Your LinkedIn Profile:
Your LinkedIn profile is your master reference point and online marketing hub for your M.A.G.N.E.T. qualities. Use your About section to share not only what you've accomplished but also who you are and why you do what you do – a perfect outlet for your M.A.G.N.E.T qualities. Align your Experience section with your resume, ensuring your message is consistent across all channels where you are looking to build traction and magnetize your connections.
3. While Networking:
At professional industry events and conferences, weave your M.A.G.N.E.T. qualities into your conversations. These are the best opportunities to put your career development plan to work. Share the insight and wisdom that you've developed over the years – not just your skills or successes. These conversations serve as litmus tests for potential connections. When you meet people who resonate with your qualities, consider building relationships with these people for the future.
4. During Interviews:
While you certainly want to emphasize your M.A.G.N.E.T. qualities in your job interviews, don't forget that informational interviews are great opportunities to build relationships and get referrals. Take the initiative to set up these conversations by tapping your LinkedIn profile connections and identifying potential allies. Try to get at least two referrals from each interview,
Takeaways: Your Career as Growth & Transformation
Becoming a career magnet requires dedication, consistency, and a genuine desire to grow both professionally and personally. As a mid-career professional, you're already equipped with a wealth of experience, knowledge, and skills. Now, it's time to elevate yourself by adopting the M.A.G.N.E.T. mindset and framework.
Evolve Your Mindset
Shift your perspective from being a job seeker to being a value creator. Instead of focusing solely on finding the right job, concentrate on showcasing the value you bring to any organization and do so in every professional conversation or transaction. Your experience and insights are invaluable assets that can drive innovation, growth, and success.
Celebrate Your Journey
Embrace all of your experiences, including the failures, successes, and lessons learned. By owning all of it, you inspire others and step into a leadership mindset. Your acknowledgment of life's twists and turns is one of the leading indicators that qualify you to take on greater responsibility.
Continuous Learning
Living your M.A.G.N.E.T. values represents your commitment to lifelong learning. As someone who embraces change and explores innovation, you stand out as a compelling individual who can be trusted to think and act expansively. This adds further value to your career development plan.
Network with Purpose
Connecting with others in your field is not about a short-term job conversation or help with an immediate problem. You're looking for like-minded individuals with whom you can build long-term relationships to solve the bigger problems facing your industry and identify leaders and thinkers who can create the future.
Reframe Rejections
Rejections are a part of any professional's journey. Instead of viewing them as setbacks, consider them redirections. Each rejection is an invitation to refine your approach and align with the right opportunities.
Elevate Your Online Presence
Your online presence is a reflection of your professional persona. Regularly update your LinkedIn profile, contribute to industry discussions, and share valuable insights. Your digital footprint should consistently reflect the M.A.G.N.E.T. qualities you're embodying.
The Magnetic Future Awaits You
Becoming a career magnet is a transformative journey that leads to remarkable opportunities, personal growth, and professional fulfillment. By applying the M.A.G.N.E.T. Framework to your career development plan, you shift the dynamic from chasing jobs to attracting them. You become a beacon of expertise, authenticity, and alignment that employers can't ignore.
As a mid-career professional, you're in a phase of your journey where your wealth of experience is your greatest asset. Embrace this phase with open arms, and let the M.A.G.N.E.T. Framework guide you to new heights. Infuse your resume, LinkedIn profile, networking interactions, and interviews with the qualities that make you a standout candidate.
Remember, you are not defined solely by your current or past job title. You are defined by the value you bring to the table and by your vision for what you want to achieve with that value. As you embark on your career development plan, you're crafting a compelling narrative of your professional journey, past, present, and future. Be the career magnet you're destined to be and watch as the world of opportunities gravitates toward you. Your magnetic future awaits – embrace it with enthusiasm, determination, and the M.A.G.N.E.T. Framework as your guiding light.