Economic volatility will continue to impact the job market. No matter where you are in the hierarchy, your job is likely to be vulnerable at some point — especially if you're older. To ensure success, stop thinking like a job seeker. If you want to know how to get a job faster, you have to think of yourself as a valuable "product." Use a marketing mindset to define your value and give the right employer great reasons to hire you.
Tracking the Paradigm Shift
Hiring and recruiting are clearly broken – especially for older mid-career job seekers. The acceleration of economic and business change has taken a toll on what was once a fairly regular process.
Recruiters Are Overwhelmed
According to a recent Glassdoor survey, recruiters receive an average of 250 resumes for every job opening. Of those candidates, up to 6 job seekers will get invited to an interview. Only one (obviously) will get the offer. As a result, the competition becomes tougher, and getting an interview is even more challenging.
Additionally, Applicant Tracking Systems (ATS) are not some fringe practice confined to tech companies. Fully 98.9% of the Fortune 500 use them to automatically screen resumes based on specific criteria such as keywords, work experience, and education. Like it or not, if your resume is not tailored to the job description and doesn't meet the initial requirements set by the ATS, it won't make it to the recruiter's desk, regardless of your qualifications.
Note also that ATS may be programmed to discard resumes with "too much" experience. So they're targeting older workers, but still likely flying under the radar of the ADEA legislation designed to prevent age-based discrimination. Even if you avoid putting dates on your resume, ATS may be using AI algorithms to contextually figure out that you're older than the cut-off.
More Jobs, Shorter Tenure
If you follow the employment figures published by the Bureau of Labor Statistics, and eagerly reported in the press each quarter, you know that we are still in a healthy jobs market overall. Even with the ups and downs of seasonal hiring, the U.S. economy has avoided slipping into a technical recession.
But while hiring may be strong overall, job tenure has become shorter. Workers move on to new opportunities more frequently. Companies are looking for employees to fill short-term needs rather than investing in long-term retention.
Companies are hiring more contractors vs. regular employees, and (as you yourself may have already experienced) actually swapping out employees for contractors doing the same jobs for less pay (and no benefits).
This indicates that job seekers must stay up-to-date with emerging business trends in their industry in order to anticipate imminent risks to their jobs. For example, some of my entertainment industry friends were smart to pick up on the peaking of the streaming video market. Coupled with a likely writers' strike, they expected this was going to lead to disruption in that industry in 2023 – which has in fact occurred.
Generative AI is, of course, the other significant development of 2023. It should be causing everyone to reevaluate their job security and learn everything they need to know to a) leverage Generative AI in their current work, and b) anticipate how their current role will be disrupted by the technology and what course of action they could take to get ahead of that potential impact.
Think Like a Marketer
One of the first things prospective clients will bring up in a consultation call is the "sales thing." Very rarely do I come across a professional (even people in Sales) who say: "I love selling myself and have no problem convincing people why they should help me find a job or hire me."
Even veteran Sales execs will say something like: "Yes, it's easy for me to sell a product or a service for my company. But when it comes to selling myself, I have no idea where to start."
So let's get into this. The first thing to do is to remove the idea of "sales" or "selling" from the conversation. This is about understanding and defining the very real value you represent that is based on objective and tangible metrics and experience. Then it is simply a matter of getting into conversations with people to determine if they understand, appreciate, and have an interest in that particular value.
Your goal is not to persuade them or convince them. All you need to do is follow a set of well-established practices to put the information in front of them so that they can make their own decision (about you).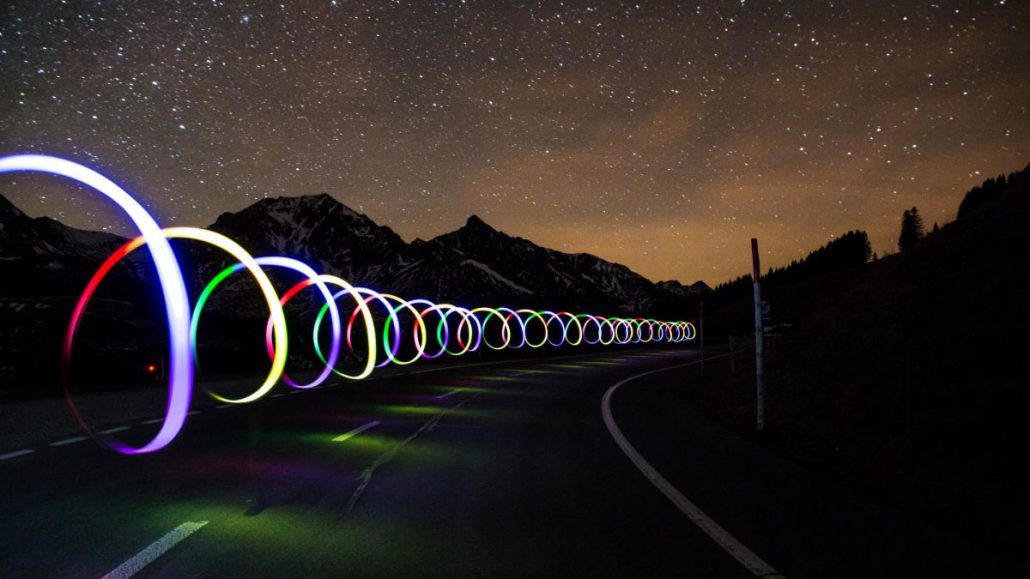 You Are the Product
Employers are looking to make a profit, and your skills, experience, understanding, and insights are the engines driving that profit. Understand the value of what you deliver. It's not just your responsibilities. Too many candidates make the mistake on their resumes and LinkedIn profiles of listing their job titles and what they were assigned to do without listing their actual accomplishments.
This would be like an automobile manufacturer describing a new car on their website without including the miles per gallon, acceleration, top speed, or other performance indicators. Yes, it's a 4-door sedan with an 8-cylinder engine that comes in many colors. But what does it deliver?
Thinking like a product means describing how you add real value to an organization beyond showing up and discharging your responsibilities. How have you driven success to the bottom line? To land the role you want, you need to position yourself as the most valuable asset they could acquire to deliver the positive change and results they're looking for.
Your LinkedIn Profile Is a Marketing Tool
Just as a marketer would use targeted messaging and advertising to reach a specific audience and drive sales, use your LinkedIn profile to connect to your market. 
Craft an attention-grabbing headline. It should focus on 3–4 roles you perform to generate results (not your job title) and highlight your expertise and what you can offer.
Use the "About " section to showcase who you are and why you do what you do. Don't treat it as a simple "bio" but rather as your chance to highlight your unique value proposition. Get a little bit personal.
Social proof is also important. Get recommendations from other professionals within your network (colleagues, clients, people you've worked with) to increase your credibility and provide insight into your character, work ethic, and expertise.
You're Never "Unemployed" or "Seeking a New Position"
Listing yourself as "unemployed" or "seeking a new position" is a big red flag to the very people you're trying to reach: recruiters and hiring managers.
Put yourself in their shoes: they're going to have to find out what happened at your last job. Did you quit or get fired? Why? What happened? If you were them, wouldn't you rather hire someone who already has a job? Or at least someone who is working on their own and not letting grass grow while waiting for a job offer?
So the first position on your resume or LinkedIn profile should be a consultancy or freelance DBA ("Doing Business As") or even an LLC (very easy to create one). For this position, describe the ideal job that you are currently seeking, but couch it as if you were a consultant looking to do that work (and deliver those results) for a prospective client. This is a chance to list all of the skills you offer, and to summarize the accomplishments and deliverables that you have previously done in your most recent job or jobs.
If you don't know where to start, I'm sure you have some LinkedIn contacts who are consultants. Look at how they describe themselves on their profiles. And reach out to them for help on how you could draft your consulting or freelance "shingle" on your profile.
Act Like a Marketer
Identify Your Brand Elements
Start by considering what sets you apart from others in your industry. What skills, experience, or talents do you possess that are super-relevant and valuable in your industry today? Reflect on your past successes and where you have excelled most to extract that information and craft a compelling career story that can help employers better understand you and why you're a great candidate.
Do Your Research
Research target companies, their business models, and their products, just like a marketer would research their audience and niche to gain market insights. See if you can use your LinkedIn network to connect with current and past employees to get insider knowledge about the company culture and hiring practices. Do your own informal SWOT analysis of the company so you're prepared to ask informed questions if you get called for a job interview.
Perfect Your Pitch
If you had 30 seconds to share your story with an ally, prospective employer, or client, how would you communicate who you are, your strengths, and the results you deliver?
Work with friends or colleagues and practice your elevator pitch until it feels natural, confident, and engaging. Pay attention to your tone, body language, and delivery, and make adjustments as needed to ensure that your message comes across clearly, positively, and authentically.
Remember: you're not selling. You're enthusiastically sharing the excitement and anticipation you feel about providing the value you love delivering.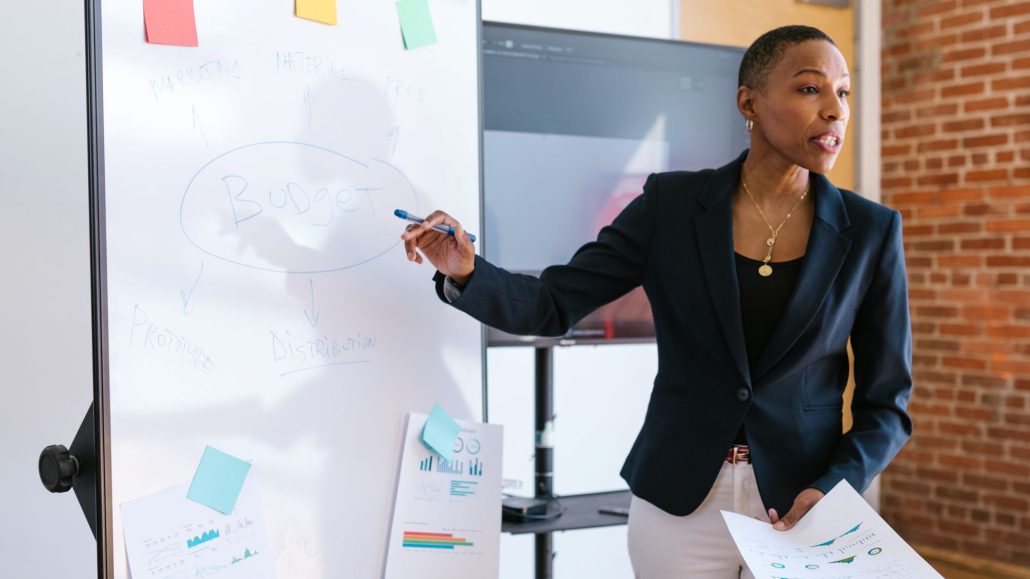 Engage Offline
Attend meetups, networking events, and conferences. Volunteer within your professional community: help organize events, conduct mentoring sessions, or deliver "lunch-and-learn" sessions that leverage your expertise.
Your goal is to look for opportunities to give back to your community while expanding your network and establishing yourself as a supportive and engaged expert in your field.
Be Visible Online
Connect with other professionals on relevant social media platforms (primarily LinkedIn). Participate in conversations, join professional organizations, and sign up for webinars and other virtual events. Enroll in online trainings and cohort-based discussion groups or masterminds to meet other professionals. Learn and share best practices, and discuss what's going on in your industry.
Curate articles to your LinkedIn profile and engage with other people's posts and articles. Search through your "friends of friends" 2nd level connections for potential new connections and introduce yourself (what have you got to lose?).
Target and Reach Out
The individuals you target should be people who have achieved a certain level of success and who could be in a position to offer advice and – maybe – referrals to more like-minded connections. See how many informational meetings you can set up to tap into their wisdom, make a good impression, and hopefully connect to others in their networks. Many professionals are happy to share their knowledge and experience with others, particularly if they see potential in a motivated and enthusiastic fellow professional.
Remember, the more you learn and grow professionally, the more valuable you become to potential employers. So take the initiative and seek out ways to challenge yourself and develop your skills whenever and wherever you can.
Succeed Like a Marketer
Don't Stop
Just like a marketer doesn't stop promoting their product after it's launched, you shouldn't stop working on your professional brand after you get the job.
Continue to engage with your network, both online and offline. Keep learning and expanding your skill set to stay relevant, and use your newfound visibility to create even more opportunities for yourself. Don't squander the visibility and efforts that you spent time and energy building! Success is not just about getting the job; it's also about excelling and thriving in it – and positioning yourself for the next one.
Be Curious
Stay abreast of new developments in your industry and related industries. By being curious and open to new ideas, you can stay ahead of the curve and adapt to the ever-changing job market. Don't be afraid to try new methods and technologies; they could give you a competitive edge and make you even more valuable.
Curiosity is the key element of a growth mindset, and it can be cultivated through intentional practice. Challenge yourself to ask questions, learn new skills, and seek new experiences.
Be Giving
It's essential to focus not only on yourself but also on others. Be giving and generous with your time, knowledge, and insights. Build solid relationships with others in your field and think about how you can support them on a daily basis. Now will be your time to take informational meetings with others who are seeking to advance in their careers. Help them out just as others once helped you out.
Use the 80-20 rule to prioritize your interactions: give 80% of your time and energy to helping others, and only ask for help or favors 20% of the time. Your networking and community-building are actually less about what you can get and more importantly about what you can give.
Your Next Steps
Make a plan to adopt a marketer mindset to build your professional resilience and become more proactive about landing your next position.
If you've been keeping track in this article, there are well over a dozen calls to action that you could start with today to get your next job faster. Which one are you going to start with? Share in the comments to inspire others to get moving!