Even if you can't wait to find and then start your new position, it is crucial to quit your job gracefully. No matter how frustrated, bored, or just impatient you've been to move on, your professional reputation, and ultimately, your peace of mind depends on being positive and exiting the right way.
Setting Up Your Departure
According to the Bureau of Labor Statistics, more than 4 million Americans quit their job last year, whether as part of the Great Resignation, to start their own business, or just because they were unhappy with their job and wanted a change.
If you're feeling like one of those people, don't quit your job impulsively. Don't harbor your secret plan, convince yourself you're making the right decision, and then drop the bomb on everyone and dramatically waltz out the door. There should be nothing emotional or dramatic about quitting a job: make sure you have a plan before you hand in your notice.
The cardinal rule when you quit your job is to avoid burning bridges, regardless of how you might feel. Leaving on good terms and maintaining professionalism throughout the process will not only reflect positively on you but also foster future opportunities and ensure a smooth transition.
Here's how to adopt a strategic approach to make a graceful exit from your current job and leave a lasting positive impression on your previous employer and co-workers.
Running Away vs. Running Toward
When you quit your job, don't run away from it. Shift your mindset: think about it as running towards something better, somewhere you're going to grow.
Stay positive and focus on the future rather than dwelling on the past. Make peace with your experiences and find the valuable lessons you've learned while being a part of the team. Try to identify the good points, such as the relationships formed with your colleagues and the professional network you've built. Focus on personal successes rather than remaining fixated on unpleasant experiences.
Approach this transition with a positive mindset and gratitude for the lessons learned and put them to use going forward. Leave your old baggage behind you. Don't carry it with you into the future where it will only weigh you down.
Plan Your Exit Before Your Last Day
Remember the hiker's motto: leave your campsite better than you found it.
Gather all the information you need to ensure a smooth transition, but of course, don't take any company property that's not rightfully yours (physical or intellectual). That's just going to be more baggage that you should leave well enough behind you.
Make sure your team and colleagues are covered. Take the time to leave detailed instructions, explain Standard Operating Procedures (SOPs), or share any job tips to minimize any disruption, and ensure your coworkers are not left in the lurch. For the most part, they're not the problem. This is your opportunity to demonstrate your respect towards your colleagues and your work. It shows your commitment to leaving the organization in the best possible state without leaving any loose ends.
You're also modeling positive and uplifting behavior that burnishes your reputation and will encourage your (soon-to-be former) colleagues to keep in touch with you. Just because your job ends here doesn't mean your network has to suffer in the long term…
While the excitement of starting a new chapter can be tempting to share, in the run-up to announcing your exit it's important to keep your cards close to your vest. Don't ask friends or colleagues to keep your secrets if it's going to put them in an awkward position. On the other hand, extremely close colleagues may feel slighted if you don't let them know what's happening. Try to walk a fine line between telling them too much too early, and too little too late. At the very least, give them a couple of days' warning before your announcement. Call them over the preceding weekend so that you have the time to explain the situation to them and let them feel like they're included in your plans.
Seed Your Network of Professional Relationships
Your professional network is indeed key to your overall success, so it is important to manage these close relationships well and make it clear that you respect and value them.
There will likely be different kinds of relationships and different degrees of closeness across this cohort. So you probably won't deal with everyone the same way – some will be more on the "inside" than others. But it is probably a good idea to err on the side of caution. You may be unsure about whether to share your confidential plans with someone, or whether they will fully respect and guard your confidentiality. If they get upset with you for not telling them, it will be better to ask them for forgiveness vs. having risked them spilling the beans.
If you handle this aspect of your transition well, you'll set up these connections for future value. They can become important assets who might help you in your new gig, provide advice and support, or even find new opportunities for you in the future.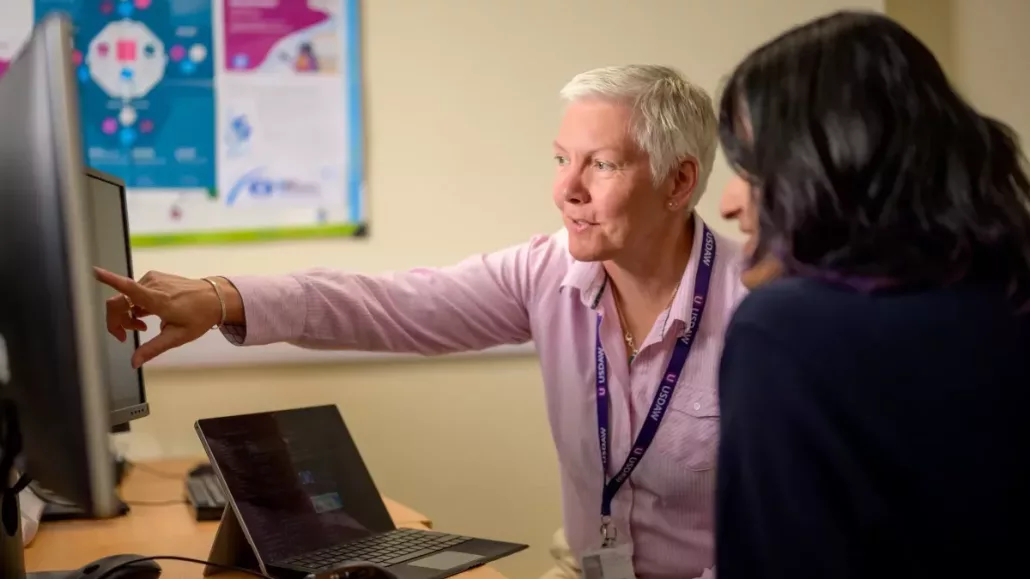 Tie Up All Loose Ends With Your Employer
Don't resign to HR. Schedule an individual meeting with your manager and resign in person. Doing so demonstrates common courtesy and respect for your relationship. Depending on how your company policies and protocols work, consider resigning at the end of the week – say on a Friday morning. This will minimize the disruption to the rest of your team and give everyone some time over the weekend to process and decompress.
To ensure you act with tact and professionalism, rehearse your resignation speech beforehand. Prepare a positive and brief explanation that provides the reasons for leaving and at the same time expresses gratitude for the experience you gained during your employment.
Your message should be that of the classic breakup: it's always about you, not them. While it may be tempting to pinpoint your dissatisfactions with the job and adopt a bit of an attitude, take the high road. Focus on your career goals and aspirations and try to make this more about how you're evolving and less about how disappointed you've been. Refrain from dwelling on the bad stuff.
If you've been passed over for a promotion, or otherwise treated less than favorably, your manager will understand why you're exiting. You probably won't have to spell it out. And if they don't get it… Well, all the more reason for you to be leaving.
Do your best to be positive and acknowledge your manager, even if you have to grit your teeth. After all, you're the one leaving. Keep in mind: the world is a small place and your professional reputation will follow you. If you shame them in any way in this meeting, they will likely find a way to use that against you down the road.
Once you've talked to your manager, then let HR know. Be transparent. Send them the same message you gave to your manager, so there's no question or confusion surrounding your quitting. With HR, you can be a bit more transparent, but don't forget that they're still on the same "side" as your manager.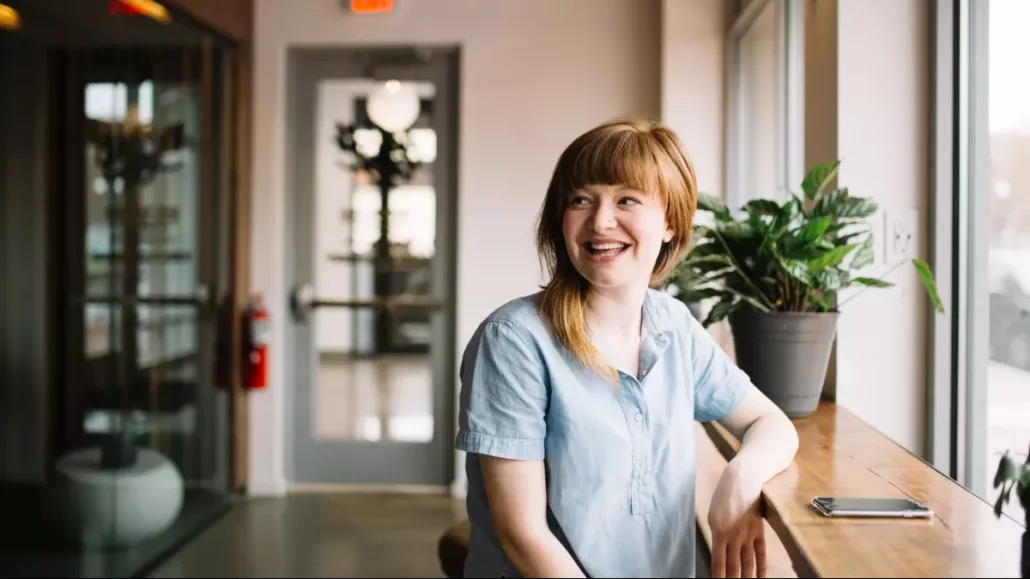 Tell the Right Story
Be consistent and positive when sharing your "quitting story" — even with your closest colleagues. Avoid gossip and negative comments at all costs. Trash-talking travels fast, and there's no benefit you can gain from it; most likely it will turn against you and harm your reputation rather than help it. Instead, focus on your future aspirations and the excitement for the new job.
Express gratitude to your colleagues for the experiences and lessons learned during your time at the company, and thank them for their support and the positive impact they had on your career.
This step is extremely important. Don't avoid it or think that you'll get around to it once you've left the company. The chances are you won't. You actually have a very narrow window to get closure on your work relationships. Very soon, you're going to be out, and you're going to be old news. Say goodbye to everyone – even the people you may think you don't have a good relationship with. They will feel flattered and special because you cared enough to acknowledge them.
Lastly, avoid comparing companies. Your decision to quit should not be framed as going to a "better" place, but as embarking on a new adventure with new challenges.
The Exit Interview
The purpose of the exit interview is for the HR representative to gather feedback on your experiences and identify what could've been done better. It is also an opportunity for you to demonstrate your professionalism and leave a positive impression on the company, even if your experiences with them were less than ideal.
Be candid but constructive. Again, bad news spreads fast, so concentrate on providing constructive suggestions on how they could do better. Don't drag them through the mud on what they did badly. Focus on the positive things that happened throughout your employment, such as supportive colleagues, interesting projects, the new skills and knowledge you gained, and growth opportunities.
Additionally, you can offer to assist in onboarding your replacement if necessary, provide them with your notes, or help the new hire familiarize themselves faster with company SOPs and job responsibilities.
Don't be over-responsible. It's not your job to fix a broken culture or think that by you leaving the company you're teaching them a valuable lesson.
Remember your objective: you want them to feel fine about you, even if they were terrible to you. There is no winning in having the "last word." Don't fall into the trap of feeling like you can't wait to be "done" with them. Ironically, if you take that attitude, you will likely never be "done" with them. Your spiteful attitude will follow you around forever and you'll never be able to fully undo it.
Winners Can Afford to Be Gracious
Here's the reality: you are the winner in this situation. You don't need payback. You don't need any apologies. To quote Stevie Nicks: "If you are gracious, you have won the game."
To sum up, here are the key points you want to keep in mind:
Avoid negative comments about your former employer. Bad-mouthing can quickly damage your reputation and integrity and harm your future job prospects.
Focus on the future: Instead of dwelling on the past, focus on the next position and opportunities that lie ahead.
Leave on a positive note: Your professional reputation is one of your most valuable assets — keep it intact. Your positive behavior during the exit process reflects who you are as a professional. Most importantly, when the negative feelings towards your old employer have faded away, your positive behavior will leave you feeling good about yourself and how you handled the exit.
Quitting your job may seem on the surface to be easy – what a relief to be moving on. But it is also an opportunity to take a big step up in your career by modeling the graciousness and integrity that will build your professional reputation. Start your new career chapter the right way!
Have you quit a job at some point in the past? What were the lessons you learned from that experience? Share in the comments so that others can benefit.