In our connected, social-media-dominated world and competitive career marketplace, having the necessary qualifications and experience is not enough. Employers are seeking candidates who have established themselves as experts in their field who can bring fresh ideas and unique perspectives to the table.
By defining and expressing your expertise, authority, and trustworthiness through thought leadership, you can build a strong professional reputation and establish credibility in your industry. In your mid-career, it could make the difference between getting the interview and landing the best job.
What Is a Thought Leadership Strategy
A thought leader is someone with opinions shaped by experience, thoughtfulness, insight, and critical thinking.
A thought leadership strategy involves creating and sharing high-quality content that showcases a professional's expertise and provides intelligent insight and perspectives on specific industry-related topics. It is a powerful instrument for individuals to become known for the way they articulate their particular point of view and become identified specifically for their message and mission.
Besides helping you establish yourself as an authority in your field, sharing thought leadership content is also:
An ideal way to start conversations with target networking contacts,
An opportunity to build or extend relationships and get referred or introduced,
A back-door strategy to connect with recruiters, hiring managers, and other decision-makers from companies where you want to work,
Supports your overall resilience and reputation in your industry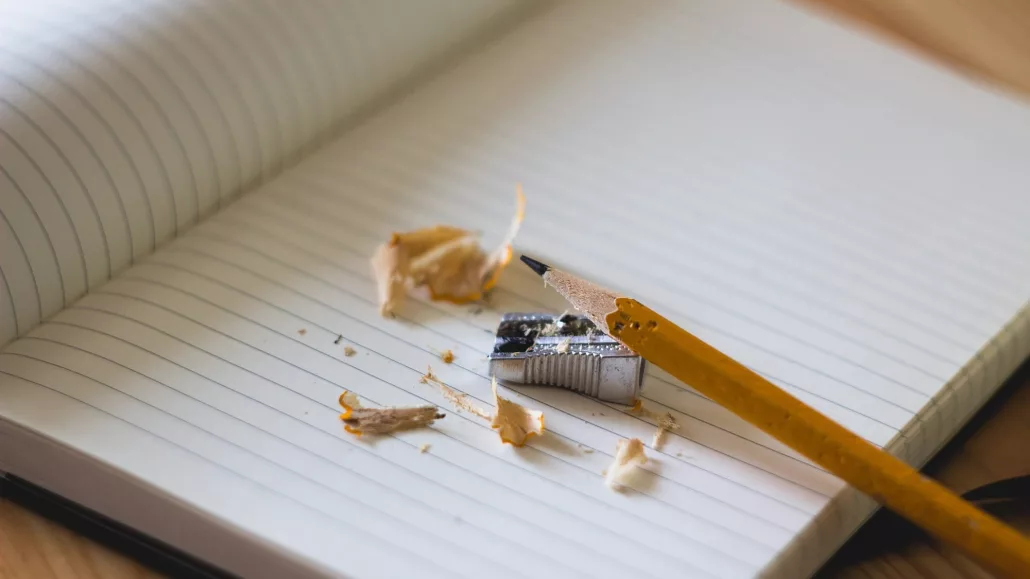 How to Develop a Sustainable Thought Leadership Strategy
Rome wasn't built in a day, so cementing yourself as a thought leader in your field won't happen overnight. It requires careful planning and a deliberate and consistent approach. Below, I outline the initial steps to start developing a sustainable thought leadership strategy:
Choose Your Topics
A thought leadership strategy depends on a clearly defined set of topics that you talk about exclusively. In other words, once you've decided what you're going to focus on, don't get distracted or pulled into side posts or engagements about topics that are not in your thought leadership target zone.
Choose topics that are distinct from one another but related to what you do. Each one of them should demonstrate a different aspect of your expertise, point of view, experience, or insight while being fresh and interesting.
For example, one of my clients is a senior sales and partnerships executive for a top SAAS software company. In developing his thought leadership strategy, he decided to focus his primary topic on current trends he is seeing in the international SAAS market, but he is also discussing best practices for leading successful sales teams in his industry. To round out his topics, he has a personal interest in sustainability and the future application of software to address those issues.
Do Your Research
To become a thought leader in your field, you need to continuously expand your knowledge base, combine it with your existing experience and skills, and come up with a unique and impactful point of view. Neil Armstrong once said: "research is creating new knowledge," which to me means that we have to constantly and rigorously spend time in pure, open inquiry if we're going to build that knowledge base.
So study up! Be curious! Allocate daily or weekly time to read and learn more about your chosen topics. Make a habit of consuming a wide variety of content, including articles, podcasts, and webinars to develop a well-rounded understanding of your industry and even recognize trends before they happen.
For effective research, make use of content collection platforms like Google Alerts, Feedly, and Pocket. These tools help you identify topics you want to track and then organize the articles, studies, blogs, and even trackable keywords that can keep you up-to-date with the latest news and developments. In the firehose of information available today, you need tools like these to help you streamline your research content collection process.
Go in-depth! Don't simply skim through the headlines or highlights that cycle through your inbox. Seek out the most respected and influential books in your field, and read them thoroughly. Take detailed notes on the concepts and ideas presented in these books, and look for ways to apply them to your own thought leadership content.
Connect With Experts
Reach out to writers, bloggers, and journalists in your field and share your learning journey with them. Ask questions and collect their opinions before formulating your own too quickly. This way, you can refine your viewpoints and acquire more in-depth knowledge on the topics you're interested in.
It might feel awkward to just send a cold email to a journalist, business leader, or academic, but you will be surprised by how open many people are to engaging in conversations about their work. If someone has published their email address by their byline, it's an open invitation for you to get in touch.
Another way to initiate contact is through social media, sending a direct message ("Inmail" on LinkedIn), or, better yet, commenting on their blog posts or articles. Public comments are a great way to not only engage with another thought leader but to raise your visibility with others who are engaging with the content.
Attending events, such as conferences, workshops, and networking events is another excellent way to meet like-minded professionals, broaden your knowledge base, gain new insights, and establish yourself as an active and engaged member in your field.
Consistency is key. Following and connecting with other senior business leaders with compatible viewpoints in your industry can be a great source of inspiration and new ideas for your thought leadership content. It is also a great way to deepen and refine your own views on a given set of topics. But make sure the experts you follow and the conversations you get into are relevant to your own chosen thought leadership topics. Don't stray into subject matter that is off-message. This will dilute your focus and confuse your audience.
Curate Content
Use your content collection research tools to not only gather information but to also curate the most interesting and valuable material for you to share with your (growing) thought leadership audience.
Effective content curation shouldn't be random. If you're going to share an article, a video, or some other piece of information, you want to make sure that it is both relevant to the thought leadership topics you have chosen and provides a specific "take" on an issue that you can identify.
Always provide context when curating content. Write a 100–200 word comment that explains why you are sharing it and how it relates to your area of expertise. This will make it easier for your audience to understand its relevance.
And don't "bury the lede!" Start your comment with a concise "hook" that will capture the reader's attention and get right to the point you're trying to get across.
Encourage engagement with your content by asking questions and keeping the conversation going. Ask for your readers' opinions, feedback, or suggestions to build a community of engaged followers. And check back to your post to see who has viewed, liked, or commented.
Pick Your Platform(s)
To maximize your reach and ensure your content is seen, share it on strategically chosen platforms, including LinkedIn, Facebook, and Instagram — depending on where your target audience is most active and engaged. If you have accounts set up on multiple platforms, you'll know that your audience is going to be different on each platform. So you'll want to make sure that your comment or format is tailored to that audience. The content that you choose to share may indeed be different on each platform.
A multiplatform strategy is a big commitment of time and energy, so think carefully before choosing to go this route. You may find it more manageable (and profitable at the end of the day) to restrict your content curation to just one or two platforms.
Create Your Own Content
Bring your thought leadership center stage by creating original content. But first, decide on the medium that best suits your expertise and resonates with your audience.
You may opt for a blog, audio podcast, or video depending on your comfort level and the type of content you intend to produce.
Research the differences in approach for each content type. For instance, videos are more about your performance and your ability to connect with your audience personally, while blogs require more depth and, of course, writing skills. If you are committed to creating your own content but feel that you are lacking in the right skills, you can find training and coaching to become more "camera-ready," or to learn effective writing techniques and styles.
Start slowly and build momentum over time. As you progress, seek feedback from your audience and let it shape your output.
Finding your voice is also crucial to creating original and compelling content. Be true to yourself and do it your way. Encourage and consider feedback from your audience, but don't bow reflexively to the opinions of others or produce content that feels inauthentic.
As long as your content provides insightful answers that satisfy your readers' biggest questions, your thought leadership marketing strategy will bear results.
Thought Leadership Strategy Ground Rules
Follow these three ground rules to become a successful thought leader:
Be Positive
Maintaining a positive attitude will attract positive people and help you build healthy relationships with your followers. Avoid being argumentative or snarky, and always focus on making a valuable and constructive point.
Encourage others and be accepting of their opinions. Remember, it's not a contest; you're not trying to win arguments. If you encounter trolls or abusive comments, don't react. Block them — they'll go elsewhere.
Be Consistent
It's not what we do once in a while that shapes our thought leadership strategies; it's what we do consistently. So pick a posting cadence that works best for both you and your audience. Set a realistic schedule that you can adhere to and stick to it.
Again, stay strictly within your topics and avoid getting sidetracked. It's easy to be tempted to post about unrelated topics, but doing so can be counterproductive and may cause your audience to lose interest.
Consistency in both your posting frequency and message will help build trust with your audience and establish you as a reliable source of information.
Be Generous
Thought leadership is not just about building a personal brand but also about building a community and fostering relationships with others in your industry.
Link to other content creators and share or repost their content regularly. Offer advice freely where appropriate, but respect your own time boundaries.
Make introductions within your community. Promote building relationships with and between people who can support one another and who are also aligned with your concerns and goals.
Serve Your Community and Reap the Rewards
By developing a thought leadership strategy, you can grow your reputation and achieve higher visibility for career opportunities. You'll be taken more seriously by people in your industry, making you more attractive as a job candidate or consultant.
A thought leadership strategy also creates a footprint that makes you a known quantity in your field. Your thought leadership topics and focus can form the basis of the value proposition you deliver and can become a reference point in job interviews.
Start now:
What are the three most important or interesting topics or trends happening right now in your industry? Take 30 seconds and search for a current article that highlights something important about one of those topics. Are you ready to share it on your LinkedIn profile? If so, you're taking the first step in your thought leadership strategy!