Starting a side hustle might seem like a far-fetched idea when figuring out how to hold onto your current job. But if you invest a small but measurable amount of time exploring this option, you might be able to build greater economic security and resilience.
With inflation straining your bank account and a possible recession raising your blood pressure, some extra income would definitely come in handy. Starting a side hustle is not only a great way to complement your income; it's also a chance to expand your professional referral network, open doors to new opportunities, and potentially act as a bridge to escape your 9 to 5 job.
But a word of caution: a serious side hustle is not a casual walk in the park.
Do You Have Six Months' Salary Saved Up?
Before you sign on to the idea of starting your side hustle business, take an honest look at your financial profile. If you're like many people who have spent their pandemic savings, you may not be prepared for a layoff, which could derail your plan.
Financial experts recommend having at least six months' worth of savings to cover your essential expenses. Additionally, the latest statistics from the Bureau of Labor Statistics predict that it might take 6-7 months to land another job. If the labor market tightens, it could take even longer.
How much are you spending each month? Project your budget for the upcoming year to understand whether you would be able to afford to start a new venture during this period. Your financial picture will play an important role in determining exactly what kind of side hustle you'll be able to consider.
Let's Define a Side Hustle
A side hustle, also known as a side gig or side job, is a second business. It is not a hobby, nor is it a one-off project. It is a serious commitment to earning additional income.

Your side-hustle goal could be creating a service or a product, or some form of passive income, e.g. sales and royalties from creative work (art, videos, writing), or online courses.

You can start your side business solo or in partnership with friends, family, or current or prior work colleagues. While working with partners can be challenging, it also leverages your combined efforts and can keep you all accountable to your vision and goals.
When starting your side hustle, think long and hard about every possible aspect: from the kind of person you are and the kind of work you like doing to the resources available to you for this particular venture and the challenges you'll have to overcome.
Take conscious time to brainstorm side hustle ideas. Keep a journal to develop them, and make lists of pros and cons to narrow down your decision process. Make a decision based on data and facts. Don't rely on guesswork.
Decide on the Scope of Your Business
Your business's scope helps define the structure your business will take. This is crucial to planning for the right kind of growth and preventing unwanted distractions.
So what are you going to be? A freelancer, consultant, solopreneur, or entrepreneur? Here are the distinctions between each approach:
Freelancer. You will get paid for the service you deliver. Although it's specific and repeatable, it could become commoditized. There are more than 1.57 billion freelancers in the global workforce. So depending on the nature of the work you do, there could be a lot of competition.

Consultant. Being a consultant is more strategic than being a freelancer. It involves offering paid services to solve a more complex set of possible problems/solutions. It will likely rely on your prior connections and credentials. The consultant is in more of a leadership role than a freelancer, providing solutions that a client can't easily develop or create in-house, or simply outsource to a freelancer.

Solopreneur. Instead of helping people figure out their business, as a solopreneur — YOU are the business. Your business is something you grow on your own (service or product) and hire freelancers/contractors to execute your plan with you. Solopreneur businesses are possible today because of the availability of software and services that allow individuals to perform tasks and create products that would have required larger teams in the past.

Entrepreneur. This is a more traditional business-starter model. The goal is to put together a team and lead the creation of a new and successful business. Typically, it involves raising startup funding and may be too all-consuming to be a time-effective side hustle.
In all cases, you need professional support: legal and accounting. This will help you set up a business entity and make some effective financial planning, tracking, and controls.
Think like a business owner! While a side hustle is not a full-time job and might not be your primary income source, it could transform into a full income-generating venture. Think about whether you aspire to that level of ambition up front and design the business to aim towards your goal.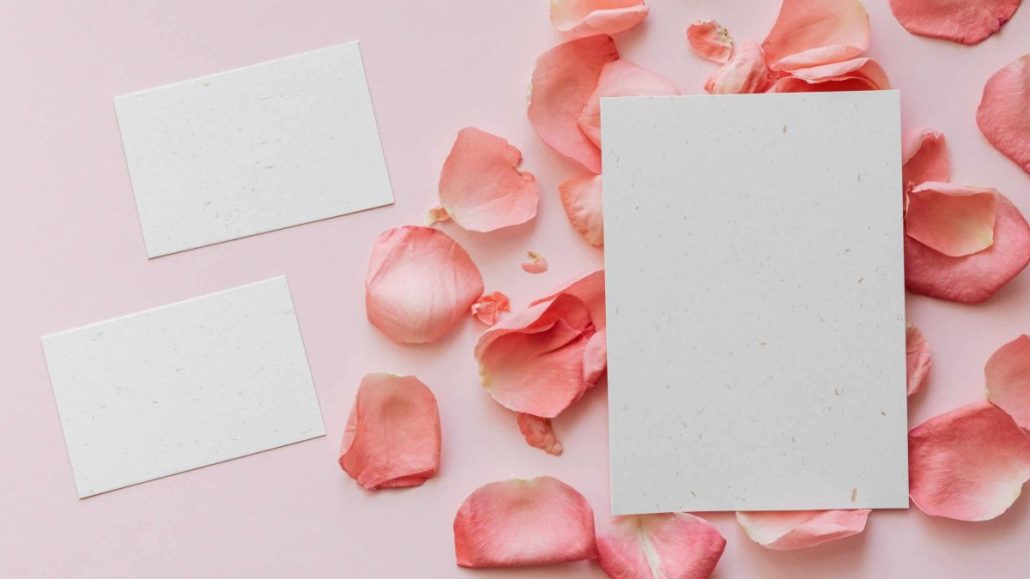 Passion is Good. Profit is Better.
One of the best things about starting a side hustle is that you can pursue something that you really enjoy and/or are passionate about while making some extra income. However, you want to ensure you're targeting an actual market.
Following your bliss or your passion is a risky way to start a business. Your dream career may not be a practical choice at this particular time, or in your particular situation. Use your discernment, wisdom, and experience to determine whether your idea will provide a solution to an immediate and relevant business need. Is it something that brings value and transformation, and something people are willing to invest in or pay for?
If you don't know where to start, interview people who are already working successfully in this field. These could be competitors but they could also be possible collaborators.
Do your research before you decide. Remember: the market decides what is good and successful. So, gather some market stats that prove what you offer is relevant. Ask yourself: What's making money currently in your industry? Where are there gaps that I could fill? What opportunities are not being taken advantage of?
Starting Your Side Hustle Brainstorm
There's no one way to figure out your side hustle — no formula that will provide a straight answer. Your side hustle most likely lies at the intersection of your:
Skills. What are you really good at?
Problems you solve. Where do you shine? This could be leading people, working with numbers, organizing or planning, and communicating ideas. It depends on your experience and affinities.
Underlying motivation. What drives you? Why do you do what you do?
Values. What do you want to contribute to the world and to your community?

Look for synergies: seemingly different aspects of what you do and what interests you that combine in a unique way. You can take inspiration from David Allen, the author of "Getting Things Done." He applied his martial arts interest to solving time management problems. That brought a unique and simple formula to the market and helped millions of people to organize and plan their time and achieve their goals faster.
Are You Prepared to Make the Investment?
You know the simple truth: if you don't plan it, it won't happen.
Start by creating an Income Statement. This projects the total revenue from your side hustle minus the total expenses it requires. Play around with it. See if it helps you get a clearer picture of how much you will need to build a profitable business.
Then, convince yourself this is a good idea: create a pitch deck for yourself as if you were going to pitch to an investor. If you don't believe in your idea, nobody else will. Armed with a good pitch or presentation, you'll be better able to make your case to prospective clients, customers, vendors – or investors.
Indeed, if you need more cash to get launched, can you afford to invest it, or should you get help? If you take a loan, can you afford the payments, whether to a bank, or investors?
Project your sales and profitability. How long do you think it will take to make an income from your side hustle? How long until you've paid off your initial costs and are making more than your regular expenses? Establish your targets and figure out a plan to stay on track with your cash flow.
Don't gloss over your expenses —your time is money. Set GTM (go to market) goals to forecast how long it will take to launch. Set your date! The best time to start your side hustle is now.
Remember: in laying out your business plan, your goal should be to do only what you are uniquely qualified to do in the business. Delegate/outsource as much as possible the things that you don't do well or that detract from your most valuable work.
Starting Your Side Hustle: Getting Work
So you've got the side hustle idea, the name, and the funding, what else do you need to make it work? Clients, Manufacturing, Distribution, Marketing, Sales?
Start first by analyzing your competition
How are they doing it? How do they market their services and products? Spot their strengths and weaknesses. This will help you identify how can you differentiate and as such, establish your Unique Value Proposition — the unique skill/service/product that you bring to the table that others don't.
What's your MVP (Minimum Viable Product)?
Introduce a basic-featured product to the market enough to get the attention of potential customers and get the initial feedback, then start building on it. Better to launch something and learn from the launch than spend the time on something you think is "perfect."
Even if your side hustle is new, don't work or give anything away for free. Look for bartering opportunities, even if it's performing a service in exchange for a recommendation or a testimonial.
Your online presence is critical
Update your LinkedIn profile and build your website to market your side hustle (again, pay attention to what your competition is doing). Tell your story, but your message should always be about your client/customer and solving their problems.
Build your professional brand
Grow your reputation as a thought leader. This means engaging with your network and community, sharing content regularly, and posting valuable insight that showcases your expertise.
Starting a Side Hustle: Making it Work
While it complements your income, having a side hustle empowers you professionally and personally. It forces you to adopt a growth mindset, expands your professional network, teaches you new skills or perfects the existing ones, and establishes your reputation as proactive and entrepreneurial.
Consider the following tips when starting a side hustle:
Enlist an accountability partner to keep you on track. This could be your business partner, friend, family member, or colleague. Set goals and regular check-ins with them to discuss your progress and refine your strategy if needed. Treat that person like a real partner, not just a cheerleader.
Prepare to be uncomfortable. The more you expose yourself to discomforts, the more you grow, and the less threatening stepping out of your comfort zone will feel. Remember: those who win are those who endure to the end.
Plan for the unexpected. Make contingency plans and run different business scenarios. It's better to be prepared for any situation than to be taken by surprise. Remember the adage: hope for the best, but prepare for the worst.
Stay even-keeled. Early success does not ensure future success. So, don't let it get to your head. Don't let challenges discourage you, either. Focus on the future, adapt to changing conditions, and believe in yourself and your idea. As business guru Gary Vaynerchuck has said: if you don't hear the cheering, you won't hear the booing.
Don't hide if things go south. In other words, don't be afraid to ask for help. There's nothing shameful about making mistakes. Use your setbacks as launch pads for success.
Change is hard, but the rewards are many. Even if your business falls flat or fails to launch, the experience is priceless. Pick yourself up, learn what you need from that experience, and try again tomorrow. Your persistence will be rewarded!
Be patient. Rome wasn't built in a day, so your success won't come overnight. Be positive and proactive, and success will follow.
What's a business idea you've thought about, but never dared to seriously consider? Maybe now is the time to launch it! Share your idea in the comments!