A "career change" resume is designed to position you for a significant shift or pivot in your career. As you get into your 50s, you're noticing (or will notice) that your priorities are shifting, and you may start feeling like it's time to align your work with those priorities.
You need a new way to describe yourself and communicate your new career vision and direction to others, including prospective employers, clients, partners, and allies. Your career change resume is going to be a key part of your campaign to shift gears and transition into your new role.
Your Needs Are Changing
It's not them — It's you.
If you've been feeling increasingly ambivalent about your work, or noticing that you're not getting the same sense of satisfaction from your role, this is a natural expression of a new life stage.
Similarly, if you're feeling a sense of disconnection from your manager or your co-workers, or you're feeling unseen or unacknowledged for the work you're performing and the results you're delivering, this could be another manifestation of the same progression.
You could also be frustrated with the work that you're doing because you're seeking greater autonomy, greater challenges, or greater opportunity to fully demonstrate the experience, knowledge, and abilities that you've earned and acquired over the past decades.
This shift in priorities is natural. It doesn't mean something is wrong with you or your current employer. It's simply a reflection of your evolving needs and desires.
It's not a midlife crisis: it's a wake-up call!
Time to Reflect… So You Can Connect
You probably have more options than you realize. Career change, particularly in mid-career, can seem daunting and overwhelming. But don't fall prey to the "sunk cost fallacy." This is the idea that because you've invested so much time and effort into your career path to date, it's not worth changing.
If you spend some time thinking about what you actually do – not simply the listed responsibilities in your job description – you'll probably find that you have many ways of making an impact and driving value. One of the unsung takeaways of working for decades is that you know how to get things done. You know how to work with different kinds of people. You'd probably be surprised at how valued those abilities are (among others). This is true regardless of the business you're in.
Here's an experiment: use my "ikigai"-based worksheet exercise to clarify the four key questions at the heart of your potential career change: what you do well, what you love to do, what your world needs, and what you can get paid for.
The career change process can be uncomfortable. So you may feel like hiding your discomfort and pulling back so you can figure this out all on your own. However, this is exactly the time to face your fears and your discomfort in order to overcome them. Turn to the people you trust most to support you in this process. This can be close colleagues, friends, or family members. Work with them to develop a positive, supportive, and proactive attitude toward your career change, and then move forward decisively.
Don't isolate yourself. Think of these people as your "personal board of directors" and work with them to gain perspective, build confidence, and strategize.
From Thought to Action
Use tools like daily journaling, listing your skills (ahem: download that "ikigai" exercise!), or meditating to manage your anxiety and quiet your "monkey mind." I'm also a fan of mind mapping to create a visual diagram of your thoughts and ideas.
Using these techniques provides an outlet for the inner creative part of you to bring ideas to the surface for you to become aware of and think about. The more you engage, think about, and talk about what comes up, the closer you'll get to feeling confident about the pathway going forward.
A Different Career Focus
As you get more concrete ideas on your career change, you'll begin to get ideas on how to redraft and update your resume to capture your new direction. This is indeed the dawn of your new attitude toward what you want to do and where you want to go.
You're probably already familiar with many of the standard recommendations on drafting or redrafting your resume. The following points incorporate some of this conventional wisdom, but also introduce some different elements or angles that are targeted at your career change opportunity, especially in mid-career.
As a more experienced candidate, you bring more value to the table.Don't homogenize that value and try to make yourself just like every other candidate. Don't conform to a "lowest common denominator" set by corporate recruiters. Instead, bear the usual guidelines in mind, but use these tips to tell your own story and stand out.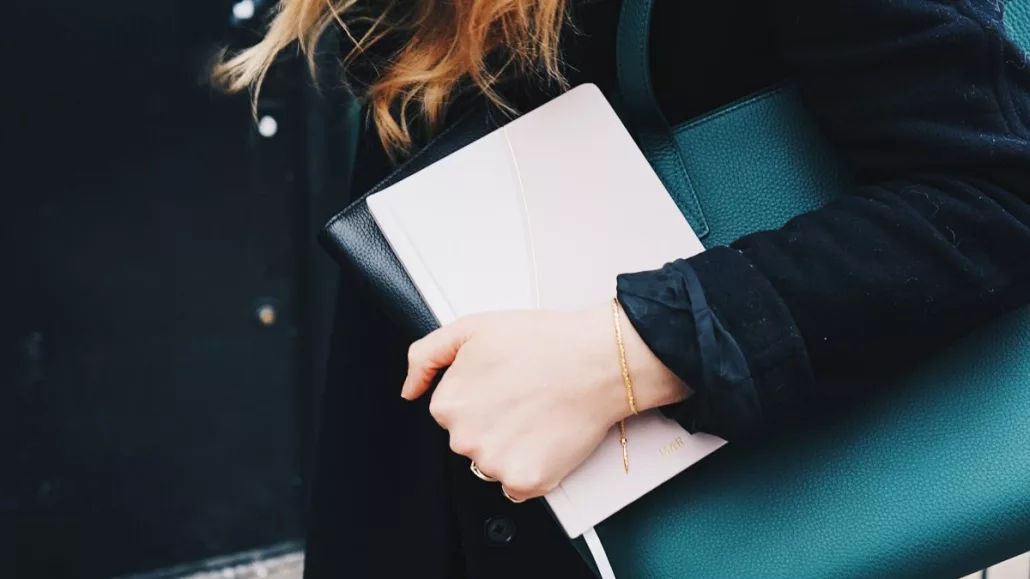 Clarify Your Objective
Now that you've established a clearer idea of what your career change is going to entail (again: use that "ikigai" exercise….!), use the objective statement at the top of your resume to set the tone for your resume and establish your value proposition.
To amp up the impact of this section, here's how to make your "objective" statement more of a "mission" statement. Write two or three sentences (no more) that describe a) the unifying values or purpose that have motivated you throughout your career, b) the top problems you solve or solutions you deliver, and c) what your aspirations are for the future.
This approach sets the stage for a career change narrative that your new resume will express and provide the context that will help a recruiter or hiring manager understand how your past experience will contribute to your future success.
Optimize the Value of Each Position
Each position on your resume is an opportunity to tell a piece of your story and describe a valuable component of your overall value. For each position, draft a brief one-two-line statement about the overall position, and then list the pertinent details as bullet points. Make sure that each position includes the following information and is presented in the following fashion:
1. List Results – Not Responsibilities
Identify the results you delivered versus your areas of responsibility. Include the challenges you overcame to deliver the result.
Employers place greater value on the outcomes and accomplishments you have achieved in your prior positions, rather than just the tasks you were responsible for. They know that if you delivered results previously, you can do it again.
Pro Tip: Make sure you provide quantifiable results. "Reduced expenses by 15% through implementation of cost-saving measures without sacrificing quality" sounds better than "managed the budget for a department."
2. Emphasize Working Relationships
Highlighting your ability to work successfully with others can demonstrate your interpersonal skills and your ability to succeed in the new role, regardless of whether you have prior experience in that particular field.
Include information on whom you reported to and who reported to you to give potential employers an idea of your level of responsibility and ability to work within a team structure.
Additionally, including this information demonstrates that you have a valuable contact network that you'll be bringing with you to support you in new roles.
3. Identify Your Transferable Skills
In discussing your results and what you've delivered, highlight the skills you used to deliver them. Based on the reflection you've done about your career, look at what you've done well, and what has been most successfully recognized in prior roles. Focus on those skills when describing past positions. Build your career change resume in the direction of the skills you want to use going forward.
These could include technical skills as well as core skills (inaccurately defined as "soft" skills), such as strategic planning, critical thinking, time management, communication, and leadership.
Once you have identified the relevant skills, use the bullets in each position to describe one or more instances from your previous work experience to demonstrate how you have applied them and how you can do the same in your new career.
4. Highlight Your Strategic Thinking
Your strategic thinking demonstrates to potential employers that you can see beyond the immediate situation and view something long-term. You have the perspective and can connect the dots between different pieces of information to form the big picture. Simply put: you "get it."
Include one or more bullets in each position (especially the most recent positions) to describe how you used your strategic insight to deliver on company goals, focus your team, build consensus, or solve a problem.
Pro Tip: If you have completed any professional development training or obtained a relevant degree or certification, include that information in a separate section of your resume.
5. Use Active Verbs
Begin each bullet with a dynamic verb that emphasizes the action that you took and the result that you delivered. Verbs like "Completed," "Delivered," and even "Collaborated," are better than "Assisted," "Participated," or "Organized."
Be Mindful of the Context
Your career change resume comes at a critical moment in your career. Apply a growth mindset as you draft this document and set your sights on the future. This means that you want to come across as open as possible to change and to your personal and professional growth. It also means that you want to put yourself in the position of the person reading your resume and be mindful of how they're going to be evaluating you.
You're drafting your career change resume to help set up job interviews, informational interviews, and other opportunities to meet new people and tell your story. So, keep the following points in mind:
6. Focus on the Present
Don't dine out on your past experience. You want to demonstrate to potential employers how your skills and abilities can make a difference today.
Show that you're looking to solve present problems to build the future. Highlight your interest in tackling current challenges and developing innovative solutions that propel your new organization or industry forward. By doing so, you can demonstrate your relevance and value to potential employers, regardless of age or previous career path.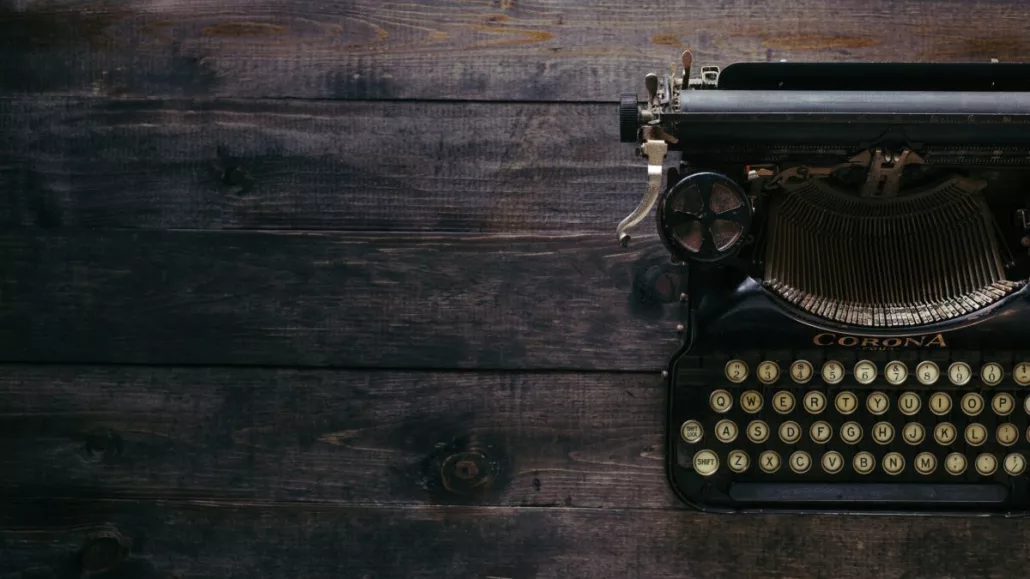 7. Summarize Past Jobs
On your resume, summarize jobs older than ten years, but don't omit them. Your experience does matter! It can demonstrate the depth of your career history and the ability to adapt and learn new skills. It also aids in showing potential employers that you have a wealth of experiences to draw from in your new role.
Pro Tip: Strike a balance between including enough detail to showcase your skills and experience without overwhelming your resume with irrelevant or outdated information. Remember that your resume needs to fit into two pages!
8. Celebrate Your Age
Leave all your dates on your resume. Don't censor yourself or give in to ageism. Be proud of your accomplishments and the value you can bring to the table.
Remember, your age is part of your story, and your unique perspective, wisdom, and experience can make you a valuable asset to any employer.
Think about it: at this point in your life, with all that you've done, do you really want to work for someone who doesn't appreciate you for all that you can bring to the table?
9. Update Your Format
Study current resume formats, and consider adopting a format that best showcases your skills and accomplishments. While there is no one-size-fits-all approach, a clean, modern design with easy-to-read fonts and adequate spacing can make your resume look more professional and polished.
Pro Tip: Consider the two-column format. It allows you to fit in more information. The main column can contain your job titles, dates, and company names, while a smaller column (usually on the left) can include your accomplishments, skills, education, awards, volunteering, and other relevant information.
In addition to the format, optimize your resume for Applicant Tracking Systems (ATS) by using keywords and phrases that match the job description.
10. Sync to Your LinkedIn Profile
LinkedIn is your "master" resume with all of your details. It's the foundation of a powerful personal brand and the best platform to highlight to potential employers the relevant experience and skills that make you a strong candidate for that particular position.
Make sure that all of the information in your printable resume is included in your LinkedIn Experience section – and vice versa. Don't update one without the other.
Ride the Paradigm Shift
Mid-career is a great time to get renewed and reinvigorated. Like most transitions and changes, it is not without risk, missteps, or anxieties. But at the end of the day, everything that has brought you to this point in your career is what is going to help you make the transition work, and build a bridge to your next incarnation.
Adopt an Attitude of Service
As you work towards finding a new role, remember that you have nothing to prove to anyone. Use the wealth of experience and knowledge you accumulated over the years to help others. Be compassionate and giving, and consider being a mentor, not a teacher. Empower others to find their own way rather than imposing yours.
You're Going to Be Happier
Statistically, we all get happier as we get older. So, if a career change is coming for you, don't delay it. Embrace the upcoming transition and use your career change resume as the blueprint to guide yourself toward a more aligned and purposeful future. Don't let fear hold you back, trust yourself, and trust the process.